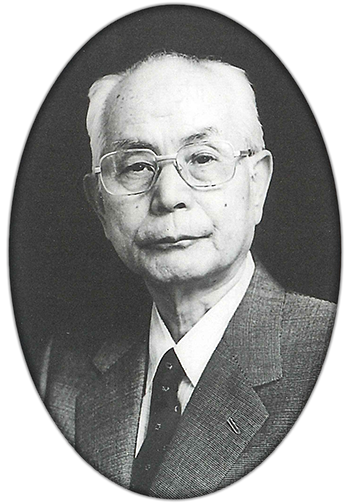 Calligrapher
Morita Shiryū (1912–1999)
Born in Toyooka, Hyogo Prefecture as Kiyoshi.
Studied with Ueda Sōkyū and participated in editing the magazine Shodō geijutsu (Calligraphic Art), which was central to the prewar calligraphic art movement.
Paving the way to artistic innovations after the Pacific War, Morita formed the group Bokujinkai (People of the Ink Society) and oversaw the publication of the art journal Bokubi (The Beauty of Ink). From this foundation, he led an artistic movement internationally and organized the exhibition Calligraphy in Contemporary Japanese Art, which traveled throughout Europe in 1955.
For Morita, sho is more than the East Asian art and practice of calligraphy but the movement of life itself that leaps out and becomes form. His works represent his questions to the world.
Our physical movement is connected to the most profound place in our inner depths, and from there, the movement of life naturally emerges; this is the path to our primordial and fundamental expression. It is significant that sho comes into existence from this unknown. Expression outside this path cannot possibly compare in depth, strength, and spontaneity to the expression of sho. When I think about sho, I first make sure to understand this point as the cornerstone.(Morita Shiryū)